There is only one original iconic hanging egg chair – designed by Nanna Ditzel in the early 1960s. However, we noticed that or visitors expect something else when they type in "hanging egg chair," or "egg swing," or even "egg hammock." Although it is clear- a ball is round, and an egg is oval- often the people searching for an egg chair expect a round-shaped hanging basket with a stand. Or some other kind of basket swing chairs.
To help you find the chair you want, however you name it, we are going to show you here various types of hanging egg chairs. They all have something in common- all of them are basket hanging chairs (in opposite to soft hammocks made of textile) and in each of them, you can swing and lightly touch the ground with your feet.
Below you can find FAQ around hanging egg chair types, and our answers and examples. Enjoy it!
Are they designed for inside or for outside?
1. Outdoor hanging egg chair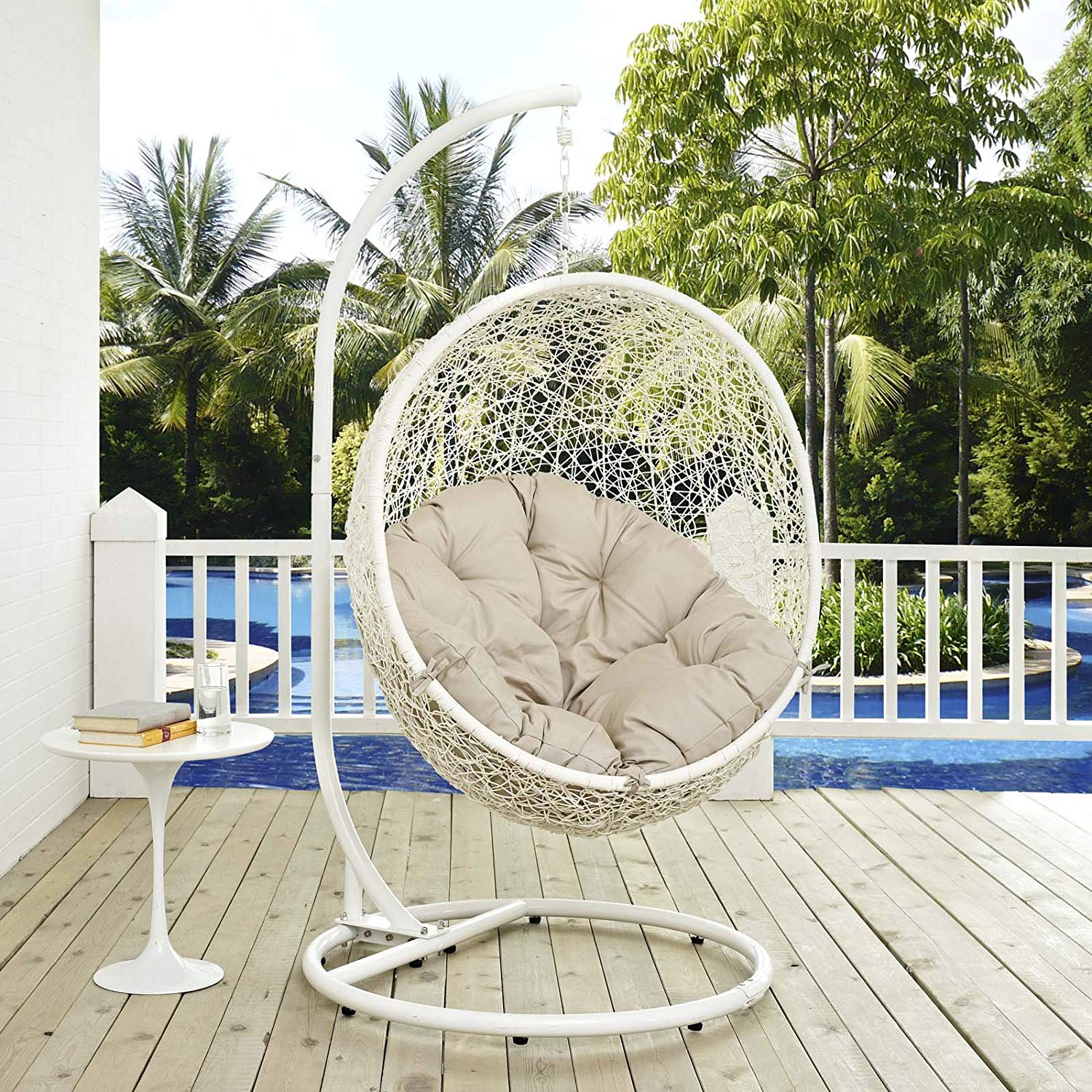 How large is the basket?
3. The single person hanging egg chair
4. Double 2 person hanging egg chair
Do they come with a frame or a ceiling suspension hardware?
5. Hanging egg chair with stand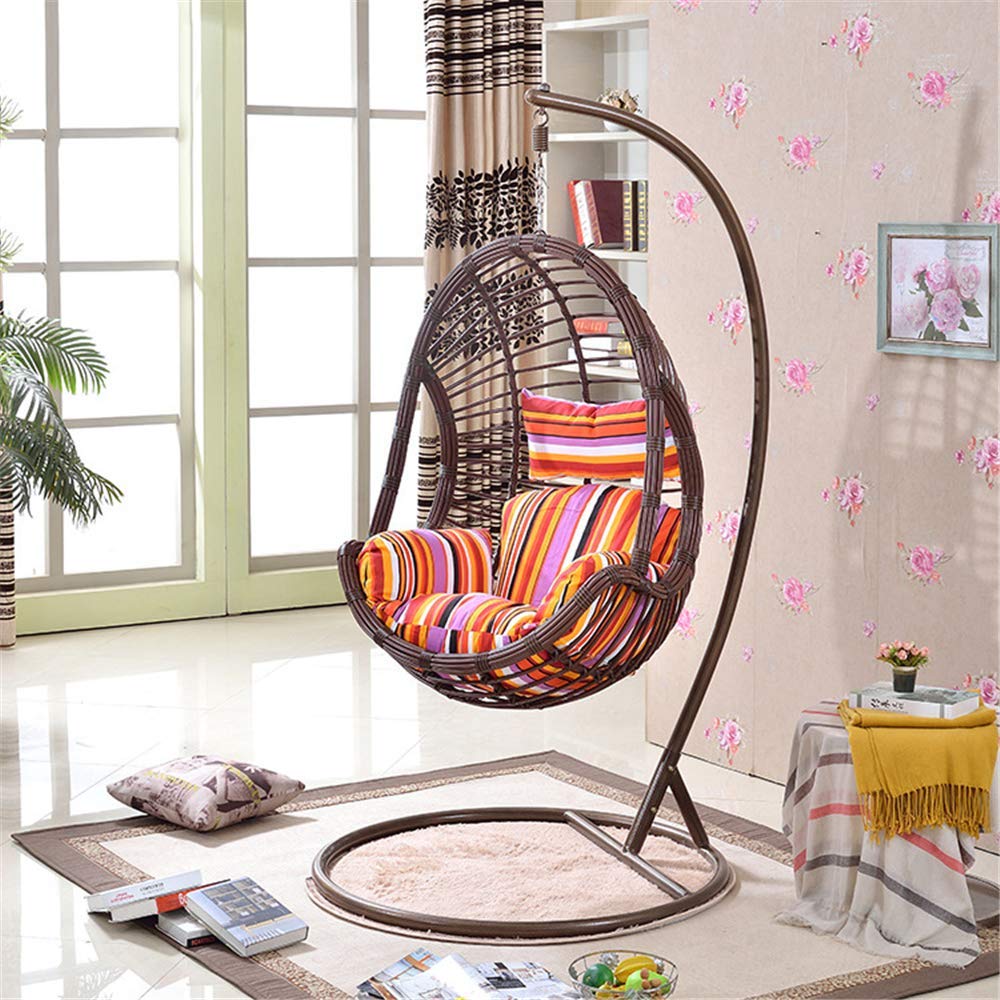 6. Hanging egg chair without stand
What material are they made of?
7. Wooden Egg Swings
8. Wicker Egg Swings
9. Natural Rattan Egg Swings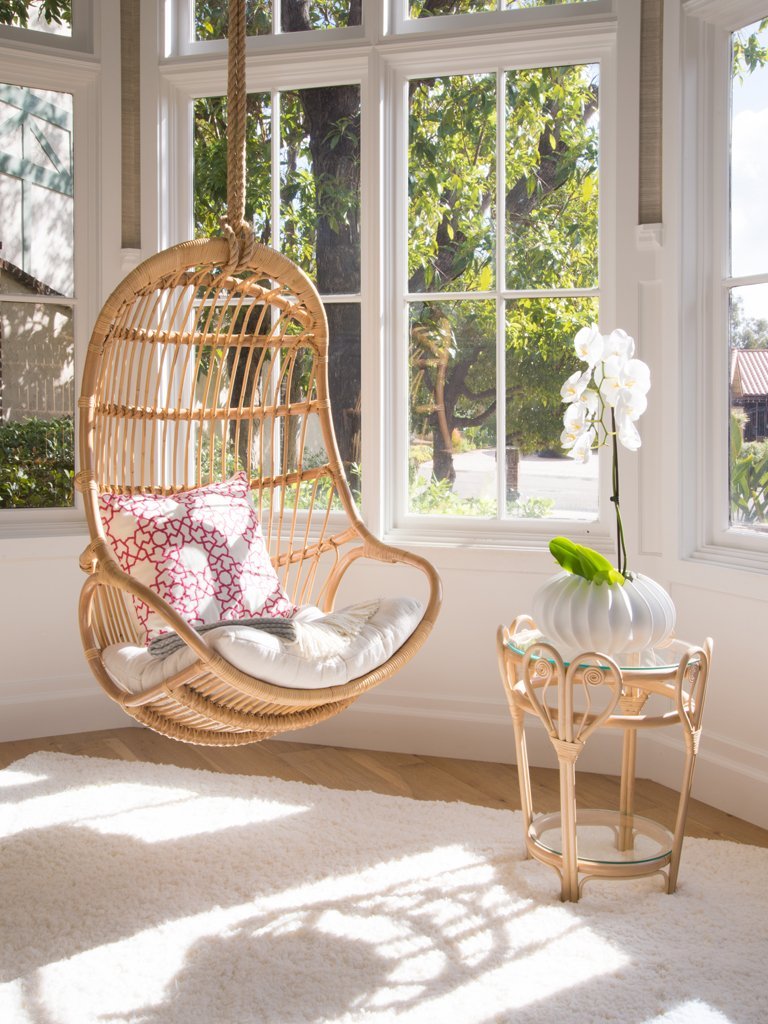 10. Soft Material Egg Swings
Do they open or closed shape?
11. Closed Egg Pod Basket
12. Open Egg Basket
Mass production or art pieces?
13. Cheap Hanging Egg Chairs
14. Designer Hanging Egg Chair
What shape is the basket?
15. Round shaped Egg Chairs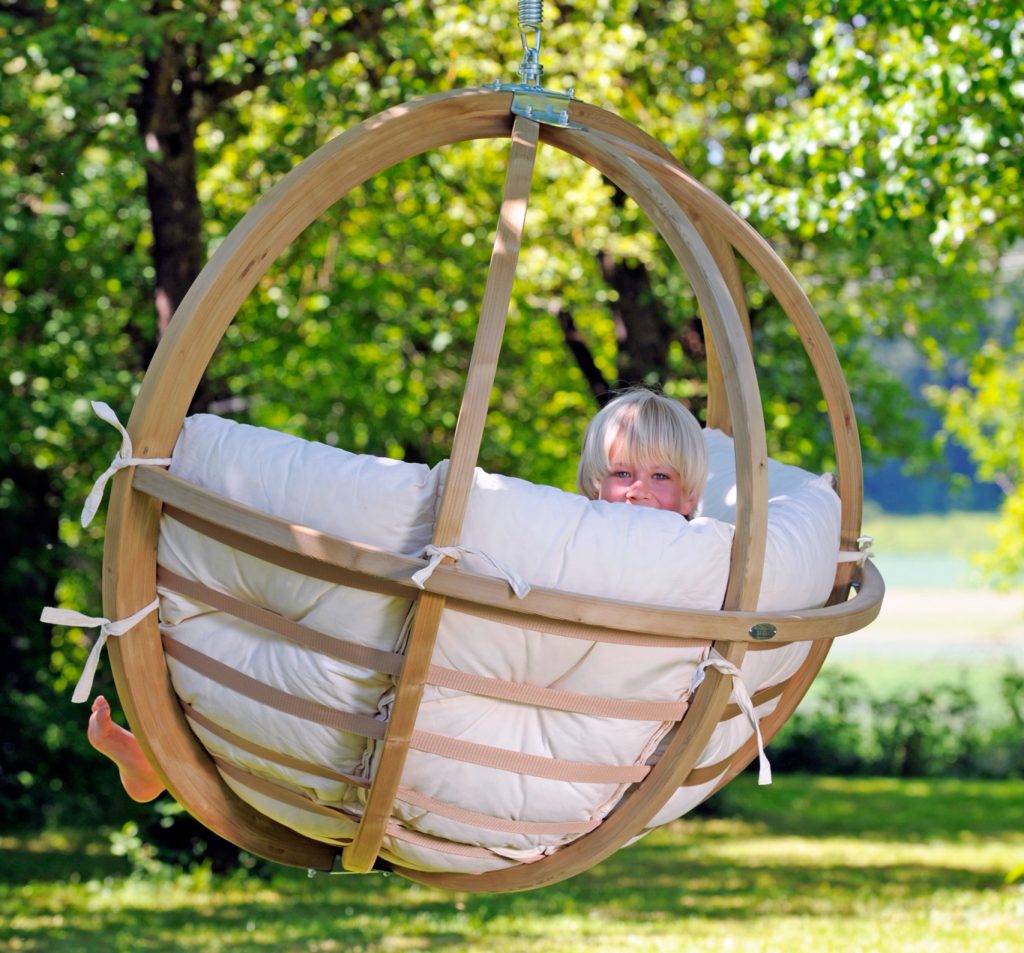 16. Teardrop-shaped Egg Swings
17. Egg Shaped chairs
For more ideas visit our reviews page with the ultimate list of the best hanging chairs.